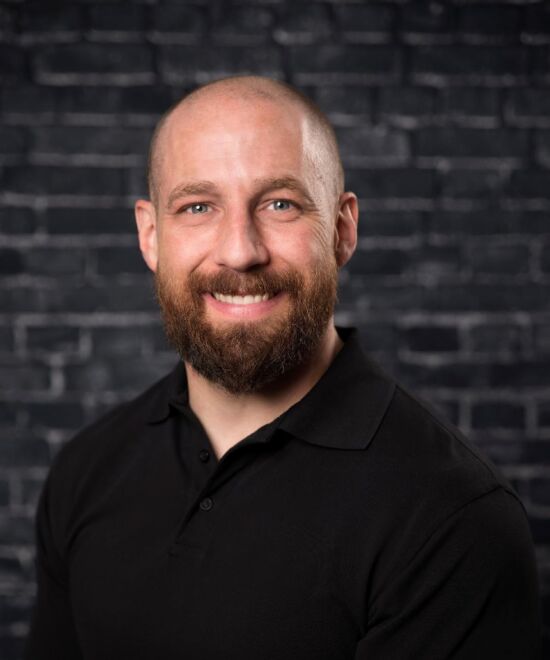 How did you decide to go into the automotive technician career?
My dad and both of his brothers were diesel technicians. I got a job at a garage as soon as I got my driver's license at 16, and I worked there after school and during the summers throughout high school. I got an associate degree in mechanical engineering but decided I did not want to be an engineer, so I enrolled in a local community college in an automotive technician program.
I graduated with high honors and an associate degree in Automotive Technology. From there, I found my OEM training program. It was a 16-week program that had classes every day. I ended up getting a job at a dealer in Las Vegas, Nevada that would pay for the program.
Seventeen years later, here I am at the same dealership with no plans on ever leaving. My hobbies and interests all align with my career. I like building and modifying my own cars in my free time. My dad flies out every year, and we go to SEMA together. There is a huge car culture in Las Vegas, and I attend all kinds of events.
What is your favorite thing about your job?
There's more than just one favorite thing about my job. The job is as physical as it is mental. I don't do well sitting still, so having a job that lets me get up and move around is important to me. I'm also challenged every day with diagnosing complex problems.
Another one of my favorite things is the group I work with. The camaraderie within my shop is amazing. I've met some lifelong friends there and get to work with them every day.
How has your job changed over the last 5-10 years?
The vehicles keep getting more technologically advanced. There are multiple computer networks in vehicles, and some even have around 100 control modules. When I first got into the industry in 1996, I was working on carbureted engines. Now I'm working on electric, semi-autonomous vehicles. I can run a remote diagnosis on vehicles and have an idea of where to start with my diagnosis process before the client even brings their vehicle to the dealership. I could go on and on about all the new technology that's available.
What do you like to do in your free time?
I have three children, and I like to spend most of my free time with them and my wife. We like to go camping, go to music concerts, car shows, off roading, and travel whenever we can. I have multiple project vehicles at home, and I get my family involved in them. I went to a local community college to take a welding class because it's something I always wanted to learn. I liked it so much I kept taking classes and got an associate degree in welding technology. It was a proud moment in my life to get a diploma with my kids in the audience. Now I'm enrolled at UNLV, and I'm pursuing my bachelor's degree.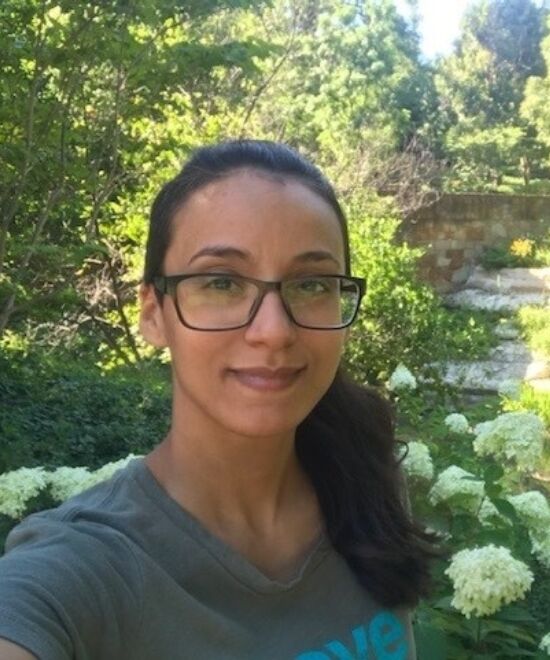 How did you decide to go into the automotive technician career?
After graduating high school, I was highly interested in a veterinary science career. After being accepted into a college vet program, I realized it was not a path I wanted to pursue. I always enjoyed working with my hands and engaging in hands-on activities. It kept my mind stimulated and made me feel like I could do anything. So, I decided to find an automotive school close to my area for commuting purposes and decided to attend Universal Technical Institute. After a few years, I graduated with an Automotive Technology Certificate with an added manufacturer specialty program that gave me a boost of credentials.
What is your favorite thing about your job?
The challenge. Fixing the most abnormal of concerns and building customer trust. I absolutely love when I can resolve a customer's concern, no matter how small or big the challenge. Customers can choose to bring their vehicle anywhere, but they trust my brand to know best, and it's very satisfying when I can be a part of that customer experience. I love fixing troublesome cars! It tickles the brain and keeps it sharp!
What is it like working with specific vehicle models?
Working at an OEM dealership gives you specific skills. Just like doctors can choose their specialties, (e.g., cardiologist, dentist, endocrinologist. etc.), it gives us, the automotive technician, the chance to be unique with the brand you choose to work for. You become very familiar with the family line and it's amazing to see the changes throughout the vehicle's growth.

Factory Training is one of the biggest advantages of working for an OEM. You learn straight from the source, and nothing compares. The brand provides access to specialty tools to perform repairs efficiently and effectively, special service bulletins for technicians, special resources within our online accounts, and continuing education opportunities including online training.
What's a typical workday look like for you?
A typical day starts with reviewing the schedule for upcoming appointments, checking the carry-over list for vehicles that stayed the night (parts being ordered, more diagnosis needed, etc.) and starting to dispatch ready Repair Orders.

By mid-day, there's a lot of multi-tasking! I play the role of shop "forewoman." I typically continue to dispatch work to my fellow technicians based on skill level and availability. I also help and assist other technicians in further diagnostics if needed.

The workday ends by finishing up the last few vehicles and making sure parts were ordered for the following day's repairs. Then we clean up our tools and bays and make sure we are ready for the next day. Being efficient and prepping yourself is key to success in this industry.
What do you like to do in your free time?
I enjoy working on my land, gardening, and spending time with my wife and our shepherd. Hiking and trail walks are our favorites, as well as going for scenic drives and exploring new sites in our home and neighboring states.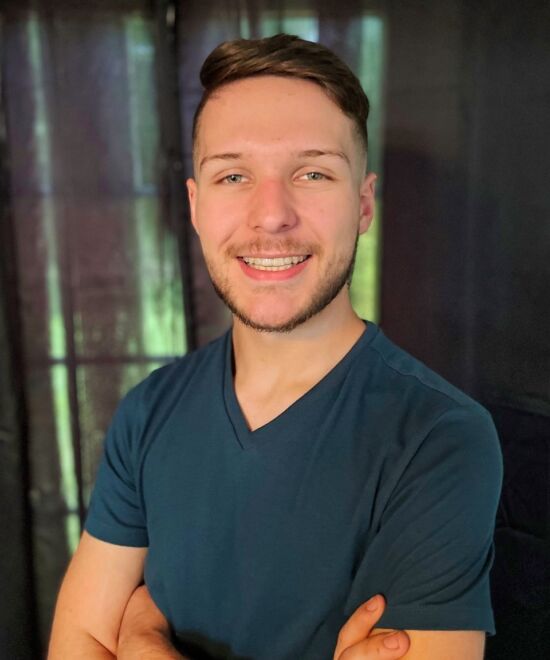 How did you decide to go into the automotive technician career?
I remember being around 5 or 6 and being fascinated with cars. Watching my dad work on our minivan and spending time washing it on Sundays were my favorite things to do. As time went on, I was always taking things apart and putting them back together to figure out how they worked (often getting in trouble in the process). Fast forward to age 16, and I was presented with the opportunity to be an apprentice for 2 ASE master techs and jumped at it. I apprenticed for them for about 2 years and learned an incredible amount about being in the field and being a mechanic. I decided at 18 that I wanted to go to technical college for automotive technologies to improve my abilities and knowledge. The rest is history!
What drew you to your current dealership?
I pursued my current dealership because it was the brand that I wanted to primarily work on. So, the possibility of brand-specific training paired with brand-specific job experience was what drew me in.

At my current dealership, we have lots of benefits such as health insurance, life insurance, vision, optional dental, access to a large and fully stocked specialty tool room, optional on and off-site training, and free lunch on Saturdays!
What is the one thing you think younger students should know if they want to be a technician?
Don't be afraid to mess up - I've met lots of techs early in their automotive career that are so afraid to mess something up while working on it that they never learn or grow. I've seen the best techs mess up the worst, it's how you handle failure and fix it that makes you great!
What do you like to do in your free time?
I like to spend my free time with my family. I also enjoy playing Forza or some other racing or car-related game. I like working on my car, either installing new go-fast parts or just performing maintenance. I also enjoy taking my car to shows, meeting with friends, hanging out talking cars, and helping my buddies with their cars and projects. I'll also spend time reading and staying up to date on the latest news about the automotive field and news about my brand.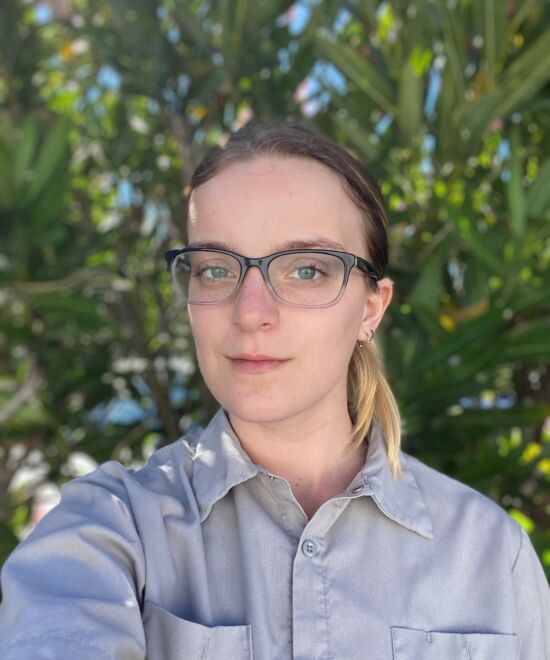 What education and training did you complete before starting your job?
I started out my "official" training for the Automotive world when I was in my senior year of high school. I enrolled in an automotive technology program offered at my high school. While in the program, I was introduced to the local UTI (Universal Technical Institute) representative and decided I wanted to continue my training and learning after high school at UTI. I spent a year in the base automotive program, then decided to add an OEM program to help further my knowledge and ability in electrical diagnosis, along with becoming OEM-specific certified. That extra course added about 5 months to my time at UTI.

In the last few months of my time at UTI, I was pointed toward the manufacturer-specific training that was available. I set my eyes on a specific luxury brand OEM program. I chose my brand not only because of the amazing quality and performance of their vehicles but because my dad got his first vehicle from them when I was about 10 years old. I loved his car so much, and I received one myself as my first car.

After going through 2 interviews with the program directors, I was graciously accepted. Only 32 people are trained in this 6-month expedited program in the USA every year. After training, I interviewed at a handful of dealers in Northern California and was hired at a dealership near San Francisco. I'm going on 3 years at the dealer, and I have so much more to learn.
What is the one thing you think younger students should know if they want to be a technician?
Learn electrical diagnosis and systems as much as possible. Electricity is the "now" and future of vehicles. If you end up at a dealership, you should learn how to use multimedia interfaces just as well as your smartphone. Being thorough will save you time and headaches.
What's a typical workday look like for you?
My typical workday starts by grabbing some coffee, clocking in, and reviewing any current jobs I have going. Then I check on arriving parts.
Ideally, by midday, I'll have a bigger job to diagnose or repair for a few hours.
Usually, the end of my workday consists of me finding a good stopping point during my active job. Then I clean up my toolbox and work area and wrap up any warranty paperwork that needs to be filled out. Once I'm clocked out, I'll check in with my coworkers to hear about any weird or crazy jobs they experienced that day.
What do you like to do in your free time?
In my free time, I enjoy paddleboarding in the San Francisco Bay when the weather permits. Once every few months I enjoy racing at Sonoma Raceway in my Subaru WRX. If I'm relaxing at home, I enjoy reading and playing PC video games.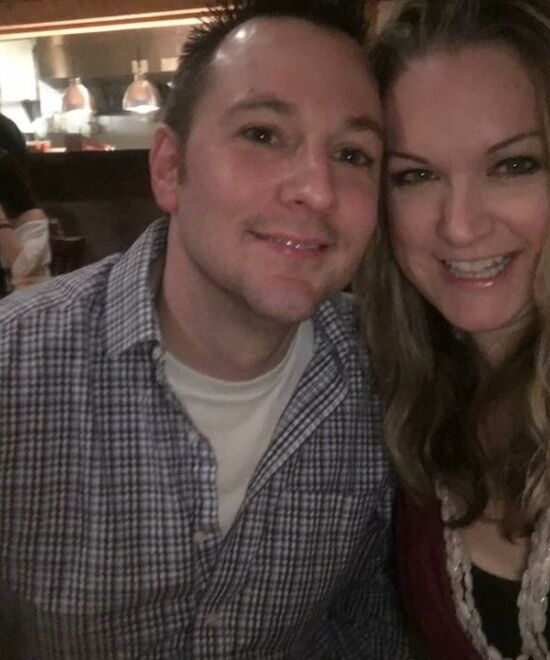 How did you decide to go into the automotive technician career?
My grandfather worked as a body guy and my father was an electrical engineer. Growing up, we always fixed our own vehicles, so naturally, I joined in.
What education and training did you complete before starting your job?
I started vocational schooling in high school, then joined a dealership and was sent on multiple back-to-back training courses, from electrical to transmission. I switched between several brands at the same dealership and continued to take classes in my spare time, both masters courses and ASE certifications.
How has your job changed over the last 5-10 years?
As I have risen through the ranks of the dealership to shop foreman, my job responsibilities have evolved. I'm now in a leadership role where I can teach other technicians what I have learned which provides great satisfaction. I've always believed in helping my coworkers. The job has kept my curiosity; I am always wondering what that fix is.
How has the introduction of EV and Hybrid vehicles changed how you work?
I've worked on hybrids since the first release of the 42-volt system, so not much has changed for me with the sudden rise in the popularity of EVs and hybrids. The key to being successful with EVs and hybrids is keeping up with newly launched products, not being afraid to get your hands dirty, and always following safety regulations.
What's a typical workday look like for you?
Typically, I spend the start of my workday diagnosing a few vehicles left over from the night before and attempt to get other work done before my technicians start.
As foreman, I spend most of the day interacting with guests and completing guest test drives. I also help other technicians with diagnosing repairs and handling any other issues in the shop, while getting through my issue vehicles.
My day ends with a final push to get all my work done and readying vehicles for guest pickup. Then I go home and spend as much time with my family as possible.