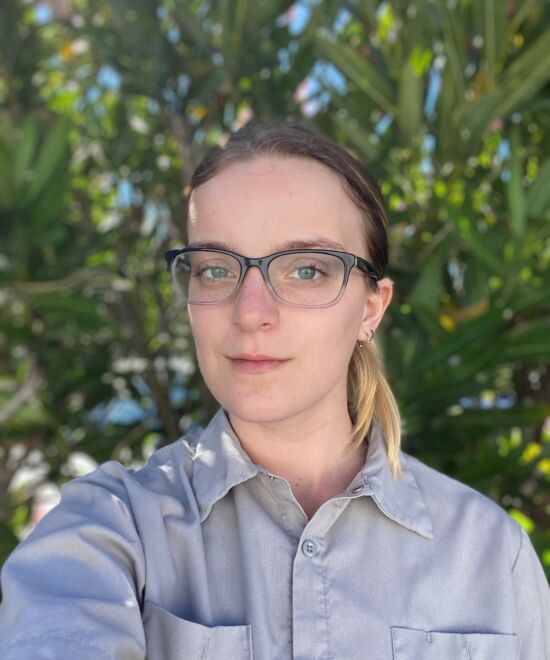 Q&A With Katie
What education and training did you complete before starting your job?

I started out my "official" training for the Automotive world when I was in my senior year of high school. I enrolled in an automotive technology program offered at my high school. While in the program, I was introduced to the local UTI (Universal Technical Institute) representative and decided I wanted to continue my training and learning after high school at UTI. I spent a year in the base automotive program, then decided to add an OEM program to help further my knowledge and ability in electrical diagnosis, along with becoming OEM-specific certified. That extra course added about 5 months to my time at UTI.

In the last few months of my time at UTI, I was pointed toward the manufacturer-specific training that was available. I set my eyes on a specific luxury brand OEM program. I chose my brand not only because of the amazing quality and performance of their vehicles but because my dad got his first vehicle from them when I was about 10 years old. I loved his car so much, and I received one myself as my first car.

After going through 2 interviews with the program directors, I was graciously accepted. Only 32 people are trained in this 6-month expedited program in the USA every year. After training, I interviewed at a handful of dealers in Northern California and was hired at a dealership near San Francisco. I'm going on 3 years at the dealer, and I have so much more to learn.
---
What is the one thing you think younger students should know if they want to be a technician?
Learn electrical diagnosis and systems as much as possible. Electricity is the "now" and future of vehicles. If you end up at a dealership, you should learn how to use multimedia interfaces just as well as your smartphone. Being thorough will save you time and headaches.
---
What's a typical workday look like for you?
My typical workday starts by grabbing some coffee, clocking in, and reviewing any current jobs I have going. Then I check on arriving parts.
Ideally, by midday, I'll have a bigger job to diagnose or repair for a few hours.
Usually, the end of my workday consists of me finding a good stopping point during my active job. Then I clean up my toolbox and work area and wrap up any warranty paperwork that needs to be filled out. Once I'm clocked out, I'll check in with my coworkers to hear about any weird or crazy jobs they experienced that day.
---
What do you like to do in your free time?
In my free time, I enjoy paddleboarding in the San Francisco Bay when the weather permits. Once every few months I enjoy racing at Sonoma Raceway in my Subaru WRX. If I'm relaxing at home, I enjoy reading and playing PC video games.