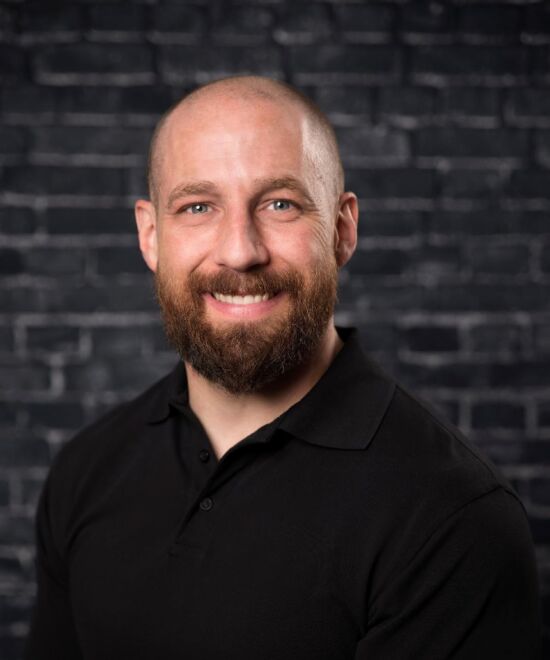 Q&A With Doug
How did you decide to go into the automotive technician career?
My dad and both of his brothers were diesel technicians. I got a job at a garage as soon as I got my driver's license at 16, and I worked there after school and during the summers throughout high school. I got an associate degree in mechanical engineering but decided I did not want to be an engineer, so I enrolled in a local community college in an automotive technician program.

I graduated with high honors and an associate degree in Automotive Technology. From there, I found my OEM training program. It was a 16-week program that had classes every day. I ended up getting a job at a dealer in Las Vegas, Nevada that would pay for the program.

Seventeen years later, here I am at the same dealership with no plans on ever leaving. My hobbies and interests all align with my career. I like building and modifying my own cars in my free time. My dad flies out every year, and we go to SEMA together. There is a huge car culture in Las Vegas, and I attend all kinds of events.
---
What is your favorite thing about your job?
There's more than just one favorite thing about my job. The job is as physical as it is mental. I don't do well sitting still, so having a job that lets me get up and move around is important to me. I'm also challenged every day with diagnosing complex problems.

Another one of my favorite things is the group I work with. The camaraderie within my shop is amazing. I've met some lifelong friends there and get to work with them every day.
---
How has your job changed over the last 5-10 years?

The vehicles keep getting more technologically advanced. There are multiple computer networks in vehicles, and some even have around 100 control modules. When I first got into the industry in 1996, I was working on carbureted engines. Now I'm working on electric, semi-autonomous vehicles. I can run a remote diagnosis on vehicles and have an idea of where to start with my diagnosis process before the client even brings their vehicle to the dealership. I could go on and on about all the new technology that's available.
---
What do you like to do in your free time?
I have three children, and I like to spend most of my free time with them and my wife. We like to go camping, go to music concerts, car shows, off roading, and travel whenever we can. I have multiple project vehicles at home, and I get my family involved in them. I went to a local community college to take a welding class because it's something I always wanted to learn. I liked it so much I kept taking classes and got an associate degree in welding technology. It was a proud moment in my life to get a diploma with my kids in the audience. Now I'm enrolled at UNLV, and I'm pursuing my bachelor's degree.